optoNCDT 1900: Next-generation laser sensors
2020-12-10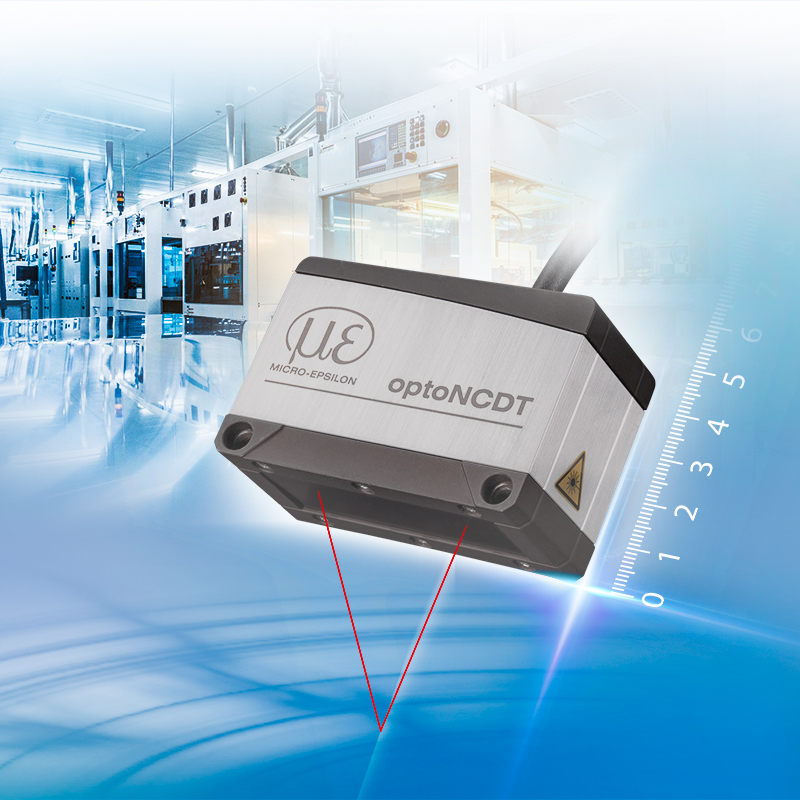 The optoNCDT 1900 is an advanced laser displacement sensor which impresses with its smart signal processing and exposure control. Both innovative features offer the highest signal stability and extremely precise measurement results, which are output at up to 10 kHz.
Advanced Surface Compensation
With demanding surfaces that present changing reflections or are placed in an environment with ambient light interference, the Advanced Surface Compensation rapidly adapts the exposure to the respective surface properties. Furthermore, new algorithms compensate for ambient light up to 50,000 Lux.
Smart signal optimization
Edges and steps can be measured to the highest accuracy as the two-step averaging of measurement values enables a smooth signal. In particular with dynamic processes, the advantages of this powerful averaging feature become obvious.
Installation via fitting sleeves for more precision
The innovative mounting concept based on fitting sleeves allows the sensors to be aligned correctly. This offers both highest precision when aligning the laser and the option to replace the sensor easily.
Benefits
High measuring rate up to 10 kHz
Advanced Surface Compensation for intelligent exposure control
Measurement averaging for maximum signal stability
Easy and precise mounting via fitting sleeves
Compact design with integrated electronics for restricted spaces
Analog and digital outputs