Maximum precision: interferoMETER with nanometer accuracy
2020-12-10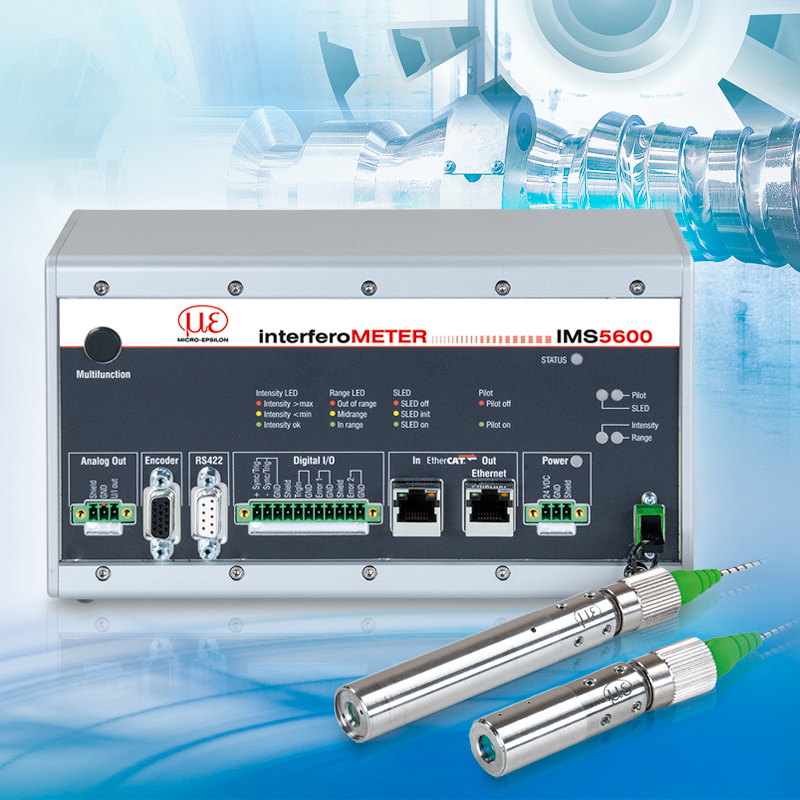 The new IMS5x00 white light interferometers take industrial distance and thickness measurements to the highest level. With a resolution of < 30 picometers, measurement values achieve a new level of precision in optical measurement technology. Depending on the application, you can choose from three different models: The IMS5400-DS for high precision and industrial distance measurements; the IMS5400-TH for precise thickness measurements; and the IMS5600-DS with vacuum-suitable design for distance measurements of subnanometer accuracy.
With robust metal housings and highly flexible cables, the sensors are designed for industrial measurement tasks. The interferoMETERs consist of a controller, a sensor and a fiber optic cable.
Numerous analog and digital interfaces such as EtherNet and EtherCAT enable easy connection. Configuration is performed via a user-friendly web interface for initial operation and parameter setting.
Benefits
Absolute distance measurement with nanometer accuracy
Distance-independent thickness measurements
Best-in-Class: Resolution < 30 picometers (IMS5600-DS)
Simple parameter set up via web interface
Industry optimized sensors with robust metal housing and flexible cables
Sensors and cables suitable for vacuum (IMS5600-DS)