New confocal sensors for precise distance and thickness measurements
2020-06-10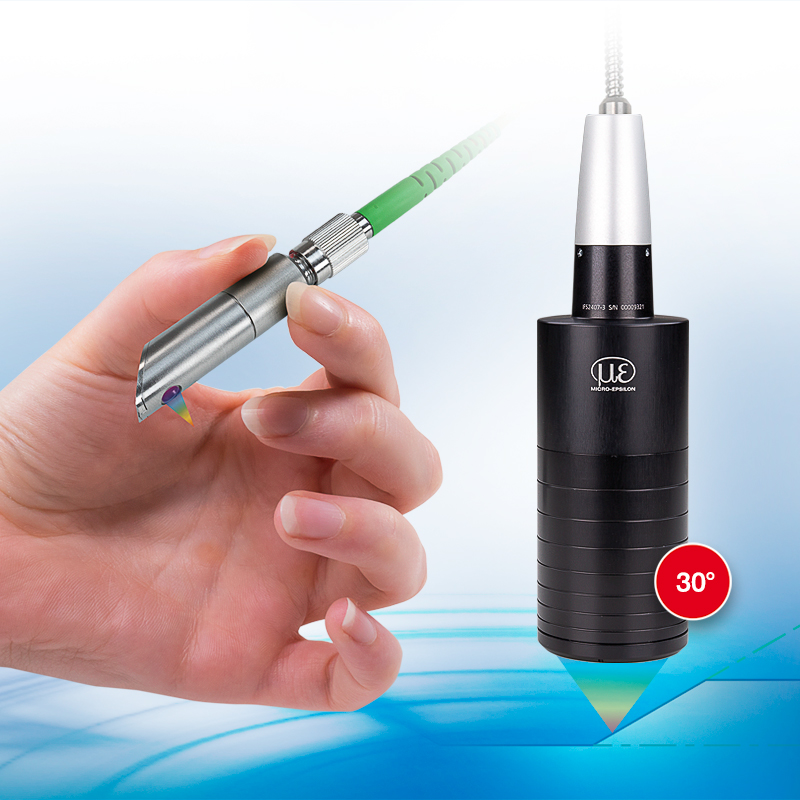 Confocal chromatic sensors solve extremely demanding measurement tasks. The confocalDT sensor series from Micro-Epsilon operates with state-of-the-art technology to measure distance and thickness to the highest precision. Two new, innovative sensors now extend the comprehensive product range and open up new application possibilities.
Measurements on curved surfaces
The confocalDT IFS2407-3 sensors stand out due to a numerical aperture (NA) of 0.43 which allows the measurement object to be tilted by ± 30°. This is why the sensors are particularly suitable for measurements on curved surfaces. Furthermore, they offer a large measuring range of 3 mm and a high offset of 28 mm. Due to their excellent technical data, these sensors are suitable for geometrical inspections in coordinate measuring machines and provide stable and high precision results on measurement objects such as gear wheels or external threads.
Tight installation spaces in the OEM range
The confocalDT IFS2404/90-2 detects displacement, distance, position and thickness with a measuring range of 2 mm and a resolution of 0.040 µm. With its special design, the sensor is intended for small installation spaces. The 90° beam path enables space-saving installation. The excellent price/performance ratio makes the sensor ideally suited primarily to serial applications.
Customer-specific modifications
The confocalDT series from Micro-Epsilon offers the highest dynamics and precision. Beyond the standard portfolio, customers can also benefit from other mounting options, design modifications or individual cable lengths. Together with the confocalDT controllers, the sensors achieve measuring rates up to 70 kHz.