New laser profile scanners for serial applications
2020-02-25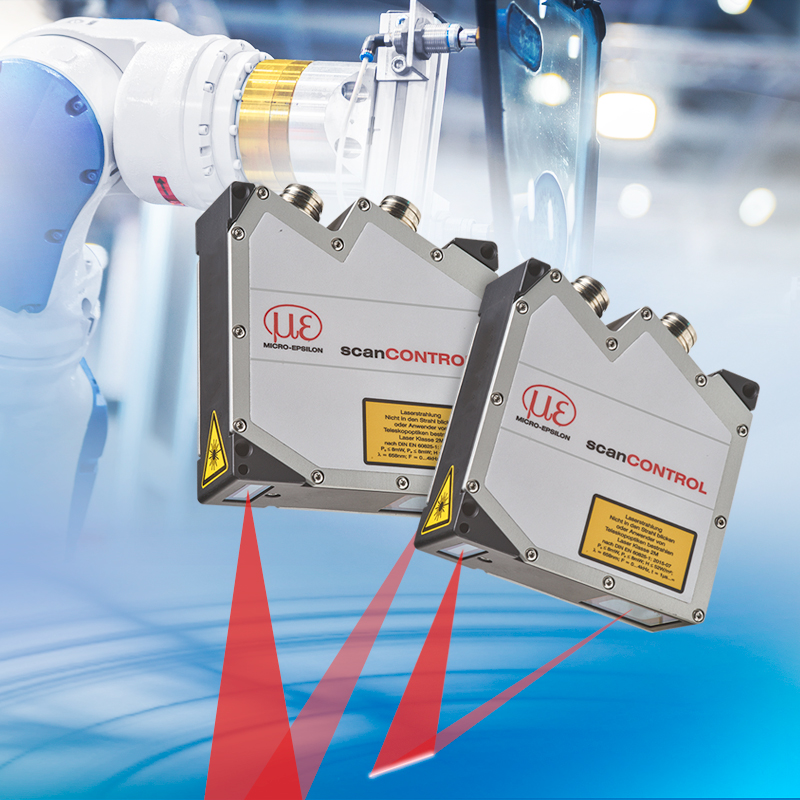 In production lines and automation, high requirements are placed on the sensors used. They must be precise, compact and versatile in their use. The new scanCONTROL 2500 laser profile scanners combine these characteristics with a favorable price/performance ratio. They are particularly useful in automated monitoring tasks such as the inspection of adhesive beads or edge monitoring.
The two performance classes, COMPACT and SMART, are available. The COMPACT sensors transmit the raw profiles. They are integrated into the customer software for which numerous libraries are available. Operating according to the international GigE Vision standard, the COMPACT sensors can also be integrated in industrial image processing systems.
Setup and configuration of the SMART product series occurs via the Configuration Tools software without any additional PC or controller. The sensor executes up to 4 measuring programs in parallel while delivering 4 measurement results per profile. Angles, steps and gaps can, among other things, be measured reliably.
Depending on the application, it is possible to modify the sensors by applying protective housings, different cable types or operating using an interface converter.
Advantages of scanCONTROL 2500
Favorable price/performance ratio
Compact and lightweight without external controller
High signal stability
Easy integration in machines due to different interfaces